POO INVESTIGATORS!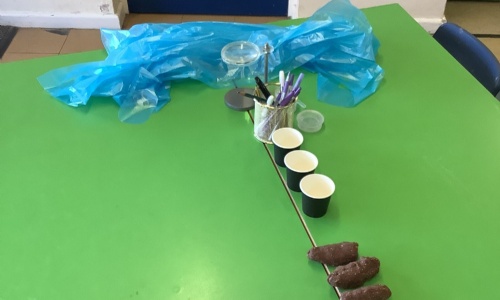 "Do all animals eat the same food?"
Grasshoppers considered this questions and made their predictions, they then became poo investigators!
They dressed themselves in aprons to make sure the 'poo' did not go on to their clothes, they used tools and magnifying glasses to see if they could find anything in the poo.
Anything found was placed in pots and categorised.
Together we came to the conclusion that not all animals eat the same as each poo contained different specimens.
Findings:
Poo 1
Poo 2
Poo 3

worms

leaves

bones

leaves
Have a look at our photographs to see the excitement we had. Some of us thought it was disgusting but also great fun!