Shoes, shoes, shoes for counting in 2's, 2's, 2's!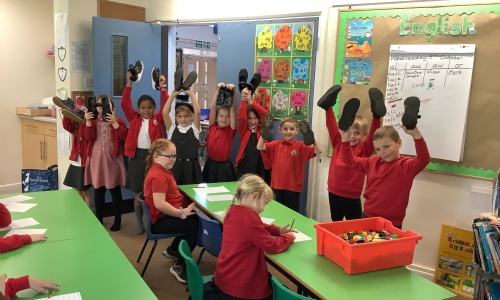 Please enter an introduction for your blog post here.
Year 2 have been counting in 2's this morning; they used their shoes to help them answer problem-solving questions. The children also extended their own learning by reasoning their answers. With the help of our shoes, we definitely feel more confident counting in 2's.