A Grasshopper with a grasshopper!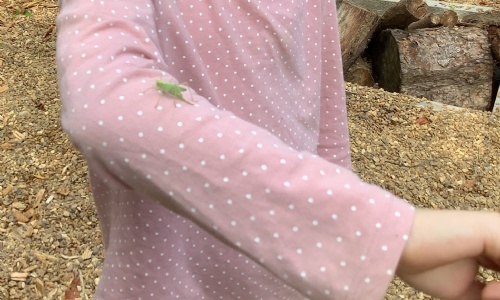 This little find was meant to be!
This Grasshopper was delighted to find a grasshopper friend during Forest School! It was a fitting find for September! The children have been thoroughly enjoying our new and improved Forest School area, becoming one with nature and their friends, in child-led learning!