Writing with a quill!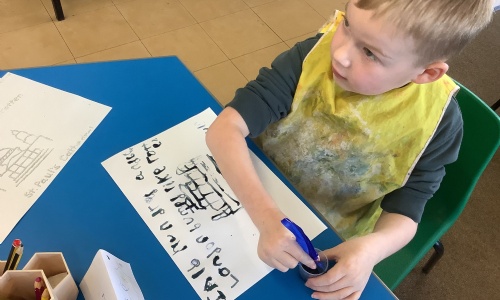 Today we tried writing with a quill, just like people would have done in 1666!
Today we introduced our new topic, The Great Fire of London, which we will be a theme throughout our curriculum this half term. We used a feather quill to write and draw; just as they would have done in 1666! We thought of a poem to help use remember when The Great Fire of London happened. We also drew St. Paul's Cathedral!
The children thought that this was very cool, but rather tricky because it took a lot longer to write than it does with a pencil. Overall, they thoroughly enjoyed the experience! The children were delighted to take home their quills and their "ink pots"!