Dragon's Eyes in Art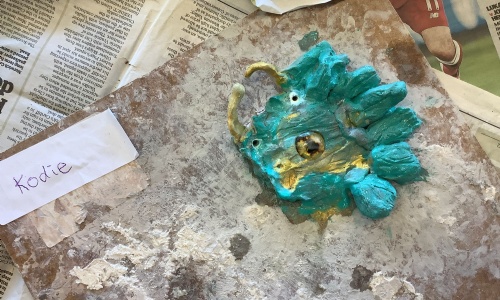 All of their hard work has come to fruition!
To link in with our Tell Me a Story theme, the children have designed and created their own dragon's eye over this half term in Art! They came up with their designs and colour schemes, spent a couple of weeks advancing their clay modelling skills, created their clay models and today they got to paint them at last! They used their colour mixing skills from the Autumn term to create the exact shades that they desired and the results are magical! All of the parents can see their own child's work on our work-sharing platform: Tapestry!
Very well done Bumblebees!