Learning as we grow!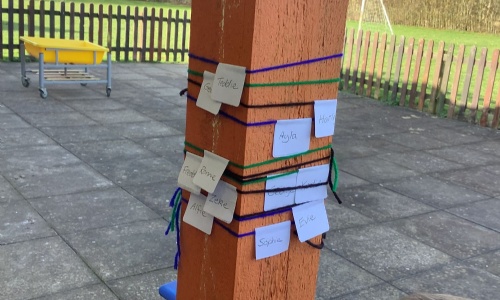 Our first lesson on measurement!
Today we began our new Maths unit on measuring length and height. We took this opportunity to conduct a little experiment to compare the heights of all of the children in our class! It was amazing to see all of our differences as well as some of our similarities! We used mathematical vocabulary such as shorter, shortest, taller, tallest. We made predictions and estimations as we went along. And luckily, we had some nice weather for getting back to our outdoor learning area!