Our Dogger story map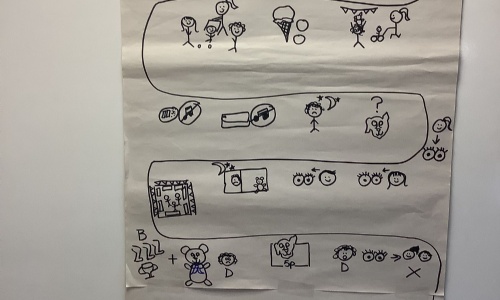 We worked as a team to create a story map that will help us to remember the sequence of the story, Dogger.
Bumblebees were super helpful in creating this story map! They had loads of ideas for symbols that we could use to represent the events and key information in the story. We checked the original story to make sure we remembered everything. Once we had our humongous map hanging up, the children had an opportunity to practise retelling the story to their friends!