PLaying the Glockenspiel!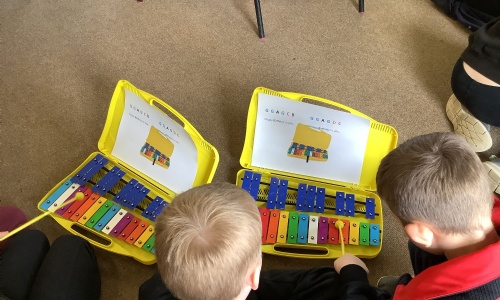 We have been learning to play a tuned instrument!
In Music in Key Stage 1, we learn how to play tuned and untuned instruments. The children have been enjoying the glockenspiels, learning by discovery, repeat-after-me and early note reading. We also use the Charanga program to make us feel extra professional as we learn to play songs complete with background music!