Amazing Animals Day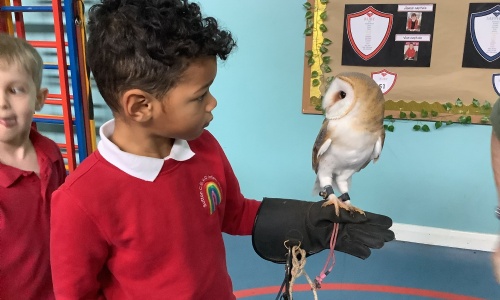 What a way to start our new topic learning all about amazing animals!
The children loved hearing all about owls, including how we can tell what time of day they hunt by the colour of their eyes! The children were able to hold there favourite owl- this beautiful barn owl was called Hope. They went on to find out about and handle some really cool 'mini monsters' including a giant snail, a millipede, a bearded dragon and a snake! The children were praised for being so calm and respectful around the animals and for asking lots of super questions to extend their learning.
The best thing was that we got to share the whole day with our friends from Catfield and Hickling too! Thanks to the visitors who brought the animals to share with us and to all of our wonderful parent volunteers who made the day possible.