Amazing Ice!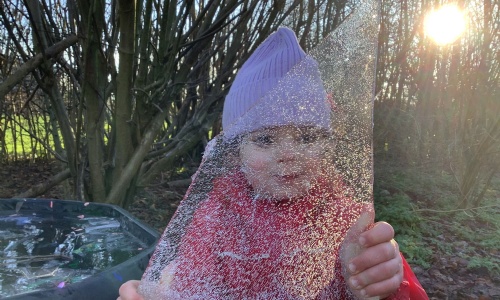 It was chilly Forest School session for Caterpillars and Butterflies today!
Inspired by our Federation Day, we made some more bird feeders, getting messy with pine cones, lard and seeds.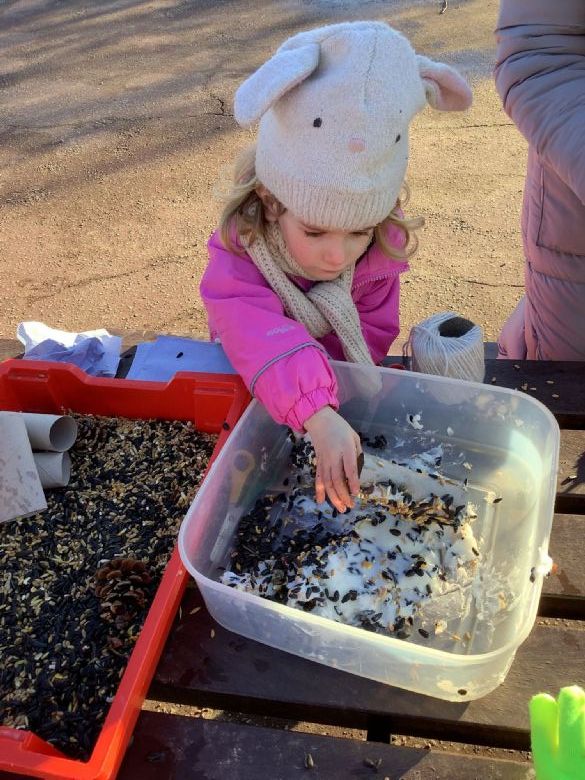 We decided that the best place for the birds to find them was in the branches of the trees.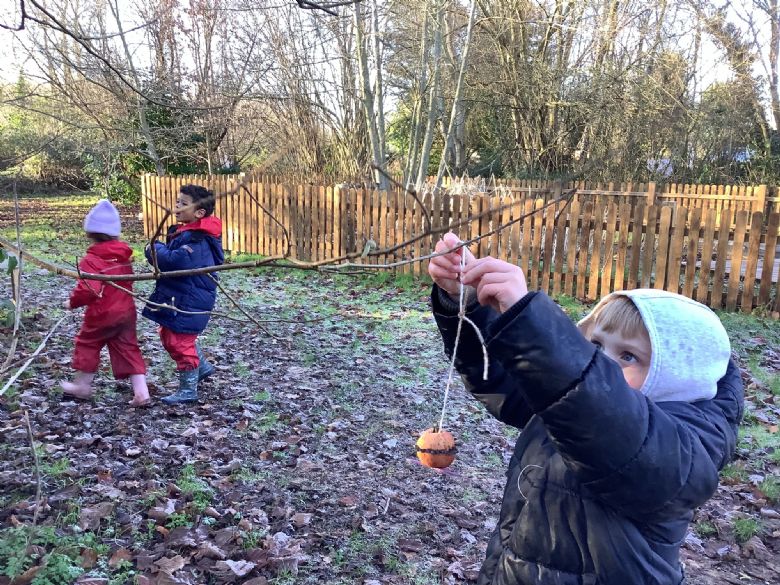 We were also excited to discover that part of the pond and the water in our trays had frozen and we had a wonderful time investigating the ice we found.