Always Time For A Story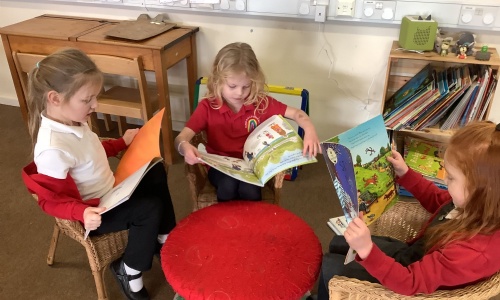 The reading corner of our classroom is always busy!
We encourage our children to love books and to read for pleasure. They love to come and look at books with their friends, or share a book with an adult. We have a wide range of picture story books and non-fiction books for the children to enjoy as well as phonetically decodable books that the children are beginning to read aloud to each other. Adults and children top up the book shelves to relate to our topic and current interests. Our listening stories and songs are very popular too.