Circle Printing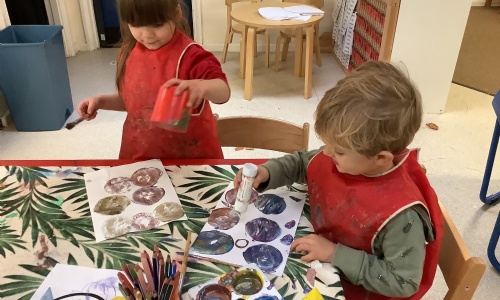 This week we have been looking at triangles and circles an on which other shapes they can be found.
We looked at the work of artist Wasilly Kandinsky and the children were inspired to create a collection of objects with circular faces and use them for printing! We are currently turning their beautiful artwork into a display for our corridor and classroom. Keep your eyes peeled for their work.
During this activity, one of the children stated 'Cars don't have triangle wheels!' which sparked a discussion around which shapes made good wheels. The children decided that only shapes with circular faces made good wheels, but shapes with square, rectangular or triangular faces didn't because they didn't roll well. We talked about the meaning of the words 'curved' and 'straight'.
Amazing learning Caterpillars and Butterflies Class!