World Book Day fun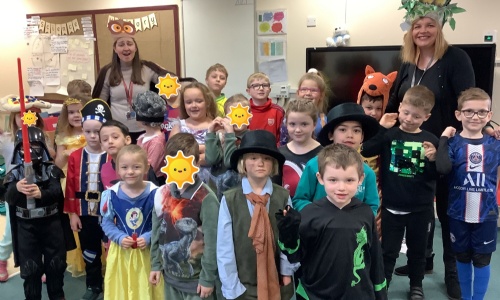 The children of Lions' Class enjoyed celebrating World Book Day on Wednesday. We invited our families to spend the morning with us and join in with activities linked to 'Owl Babies'.
The children made origami owl bookmarks, applied their learning from this terms' art to creating owl biscuits and created stick puppets to help them retell our story.
Later in the day we made owl life cycle booklets, completed a comprehension quiz, followed a how to draw an owl video and also made owl masks. We ended our day enjoying our biscuits while listening to one of Mrs Gilbert's other favourite books, 'Peace at Last'.
The children were each gifted a book from the Children's Book Centre along with their book tokens.
Such a busy day but lots of fun was had by all!