An exciting village walk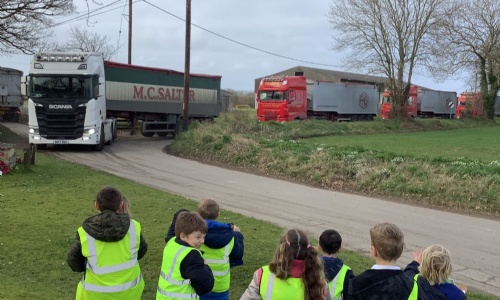 While out on a village walk to identify structures as part of our DT learning, the children were excited to see a fleet of lorries collecting sugar beet from the local farm.
We counted 11 different lorries who, fortunately for us, had taken the wrong turning and had to go past us twice. The lorry drivers were kind enough to sound their horns and flash their lights as they drove past the children waving and cheering them on their journey through the back roads of Catfield.