Autumn Days at Sutton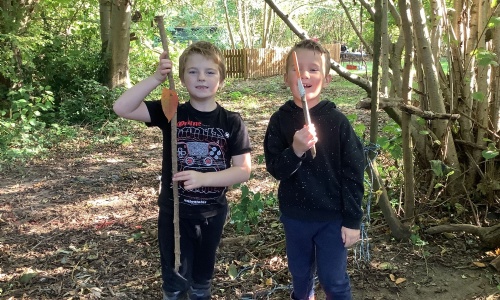 We have been making the most of the beautiful autumn days.
The rain has given us many opportunities for bug hunting.
Caterpillars and Butterflies Class have found that the best place to look is under a log stump.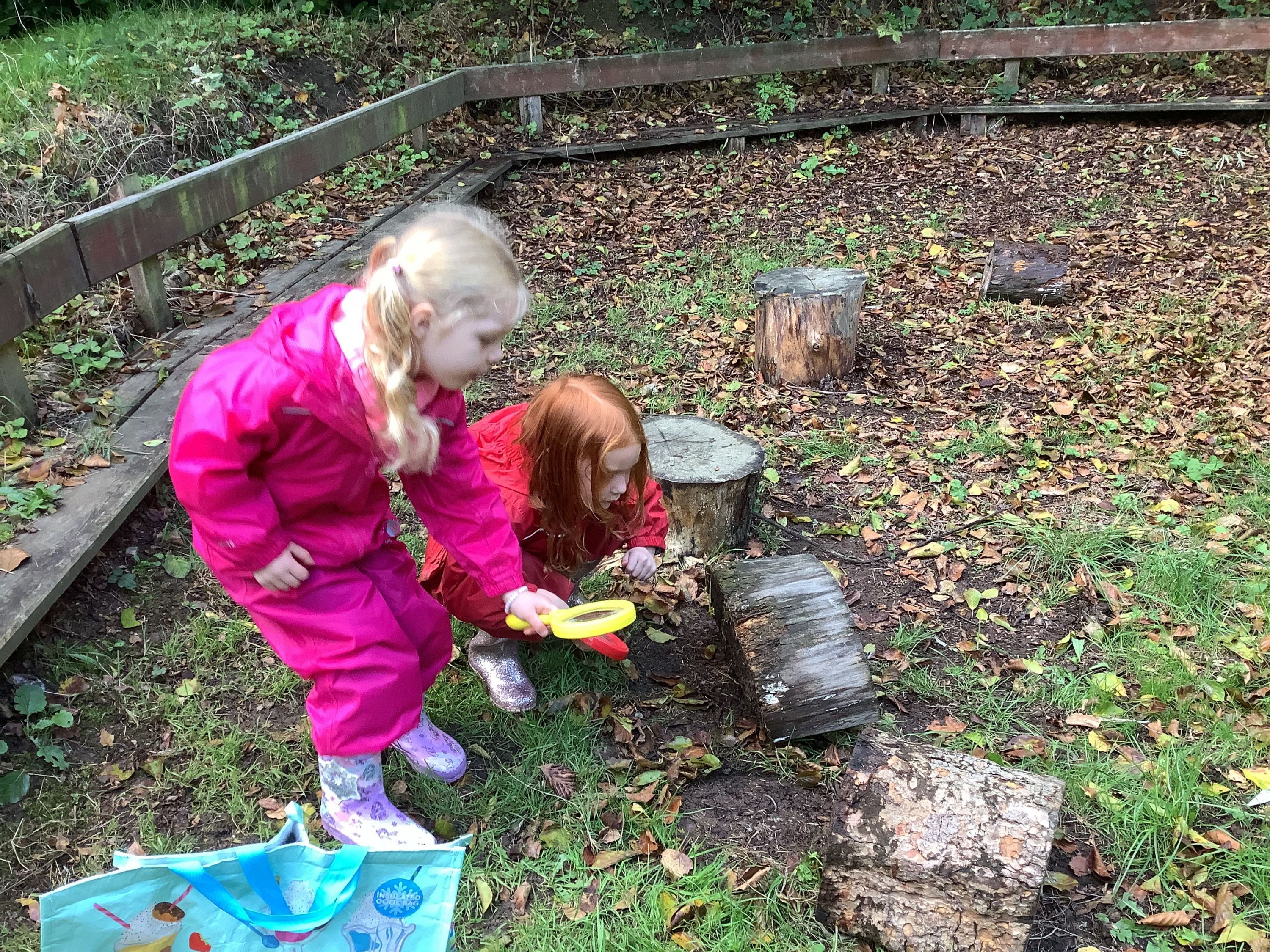 Fallen leaves made fantastic forest headwear!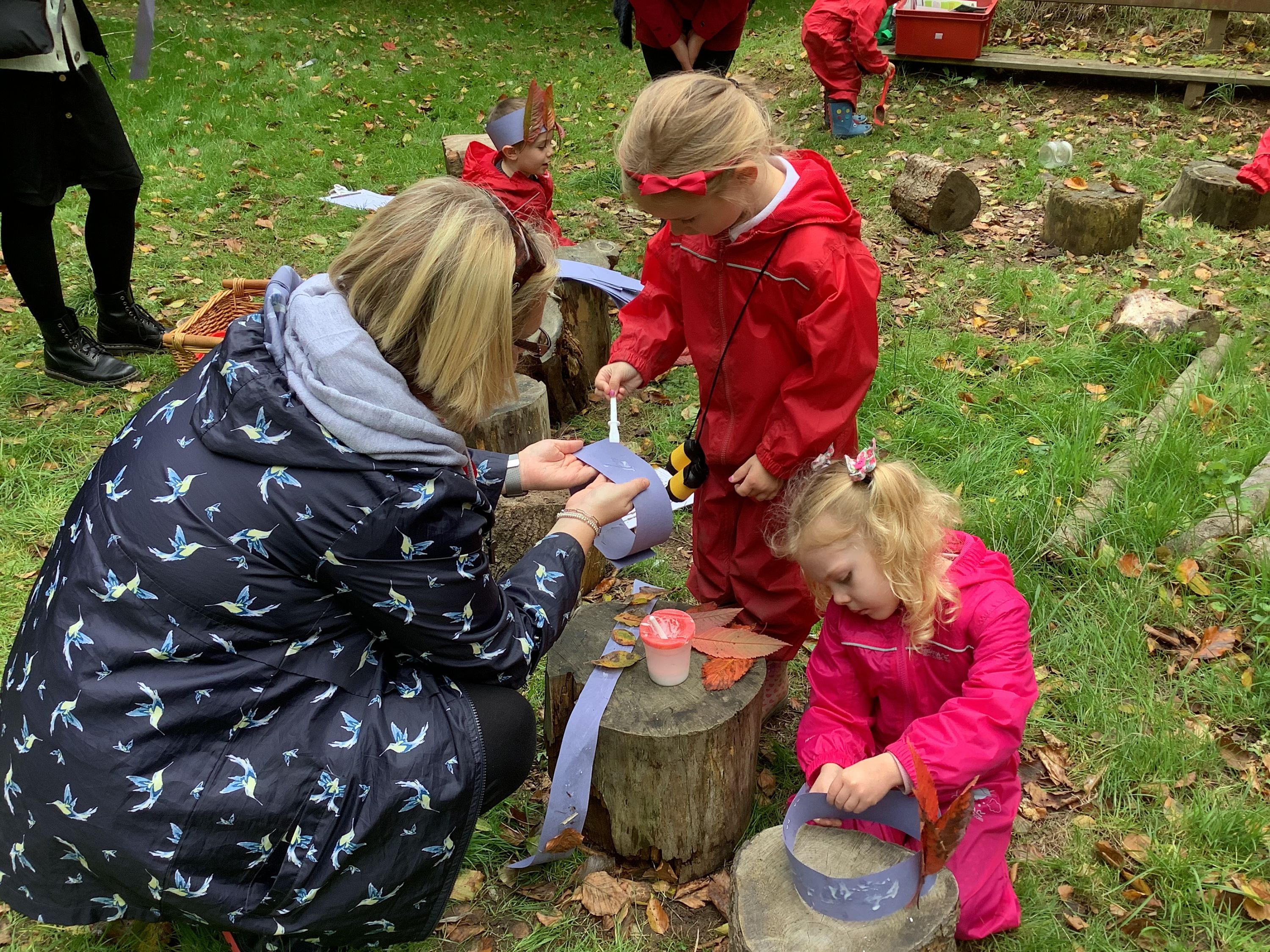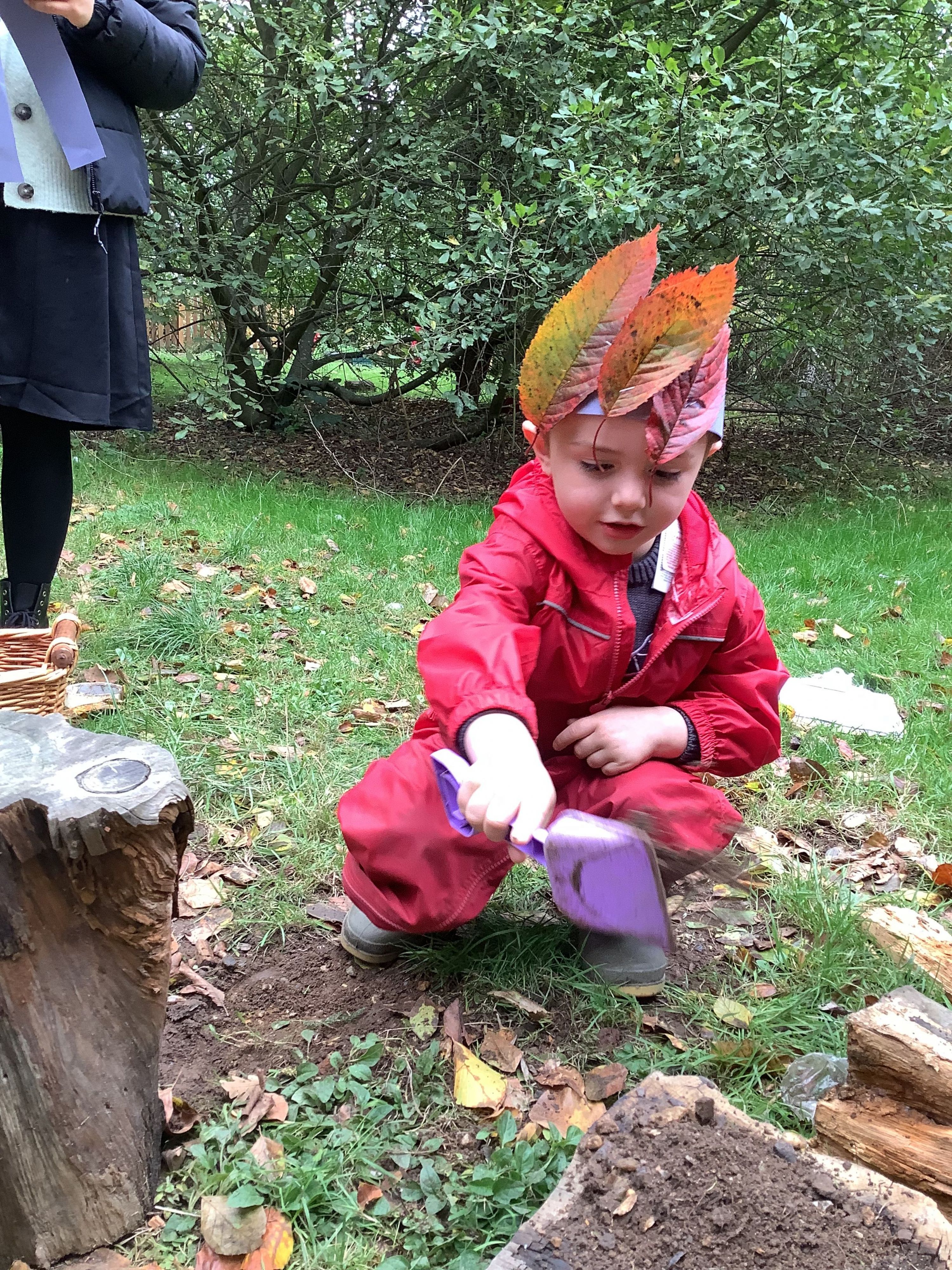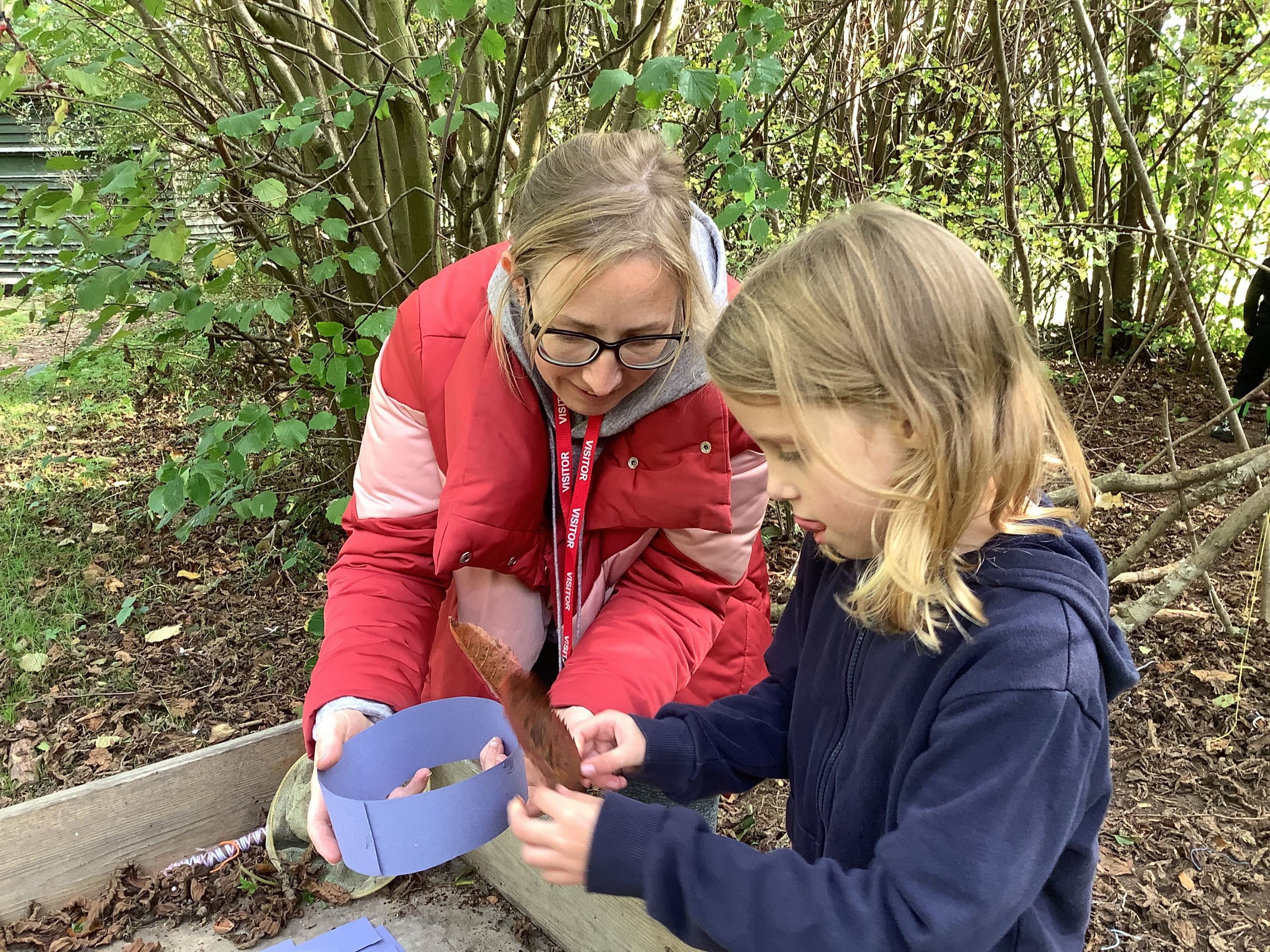 Grasshoppers and Bumblebees enjoyed a campfire with apple cups and toffee apple slices. The delicious apples were picked from our very own apple tree.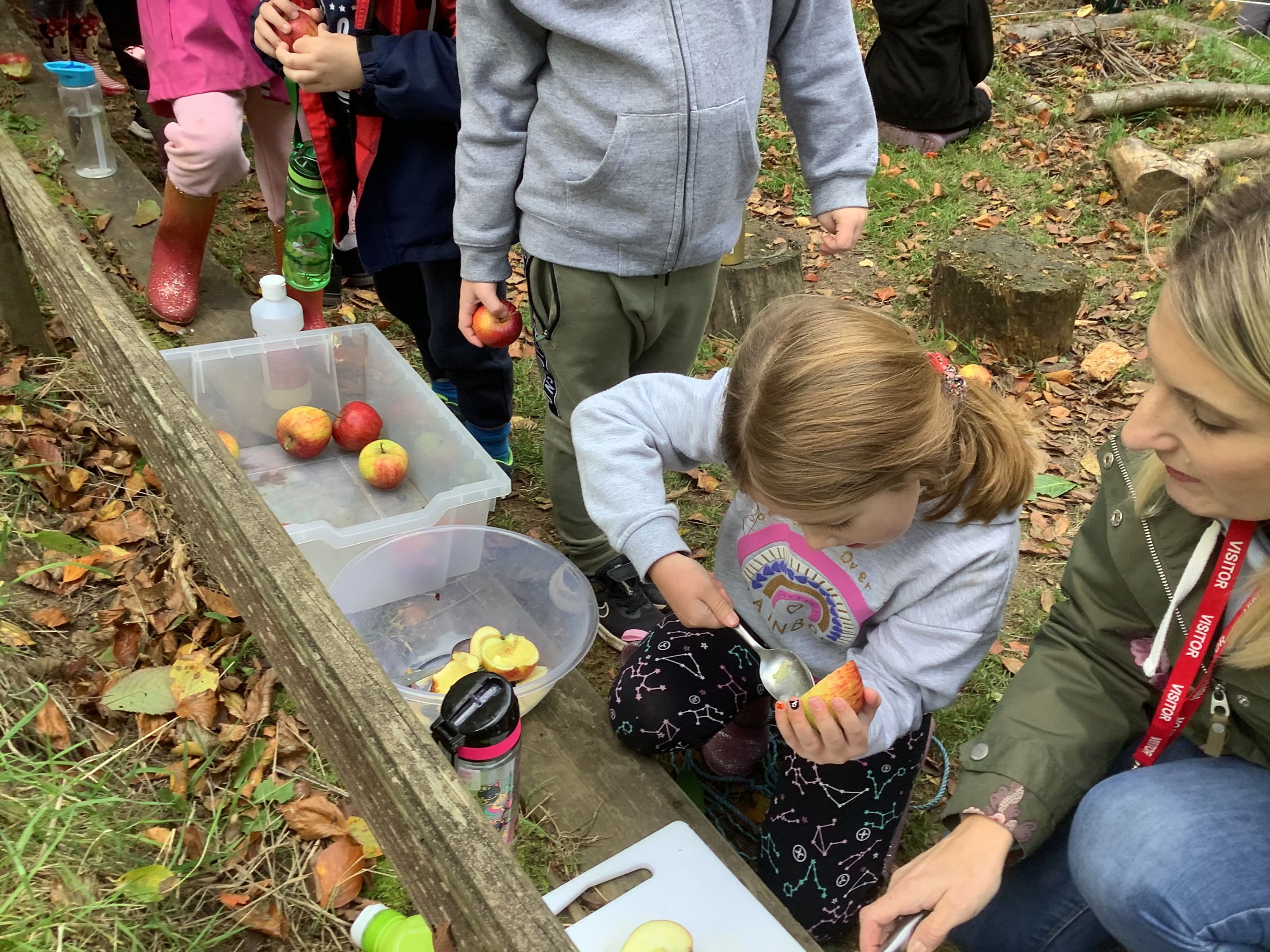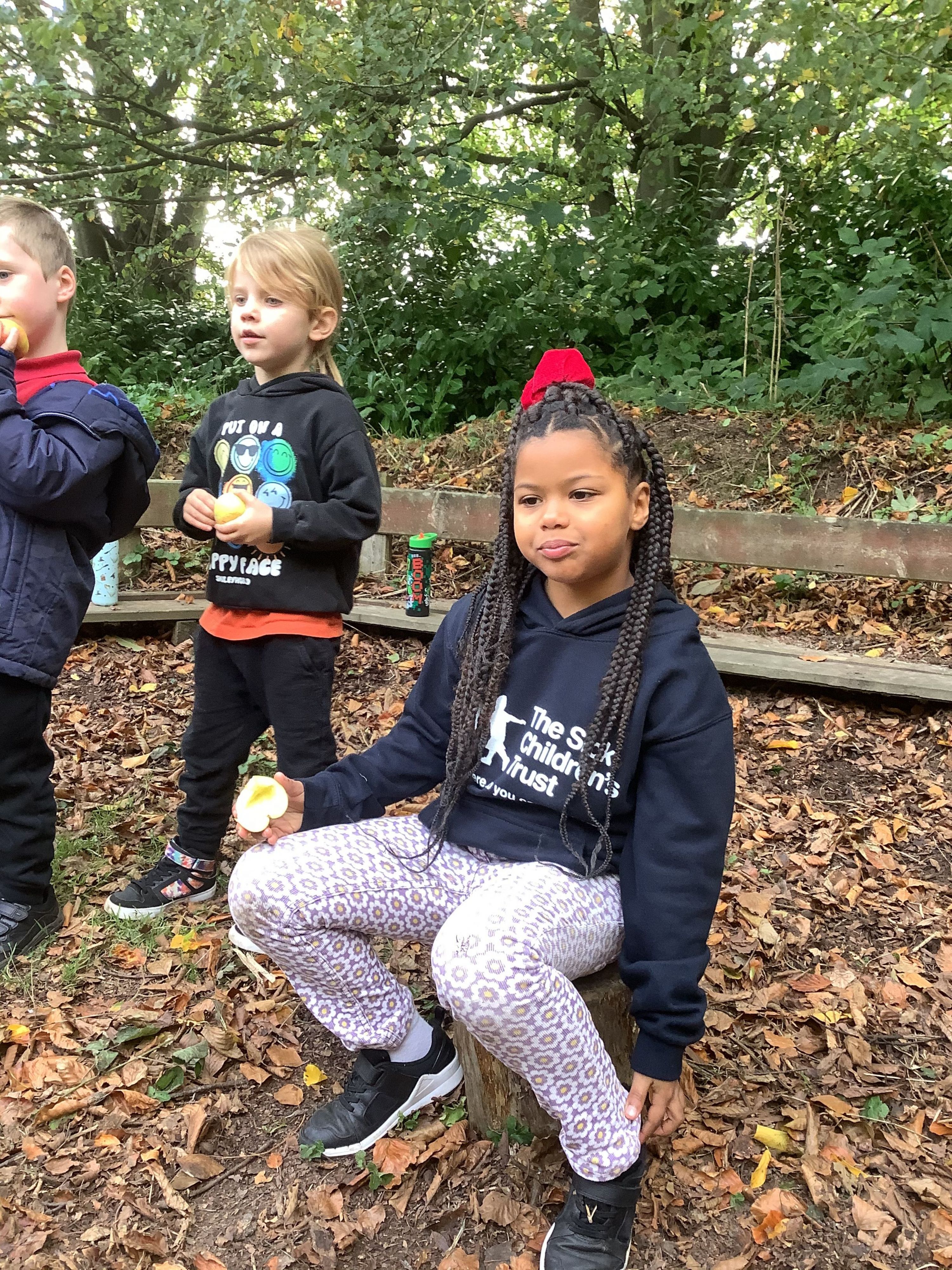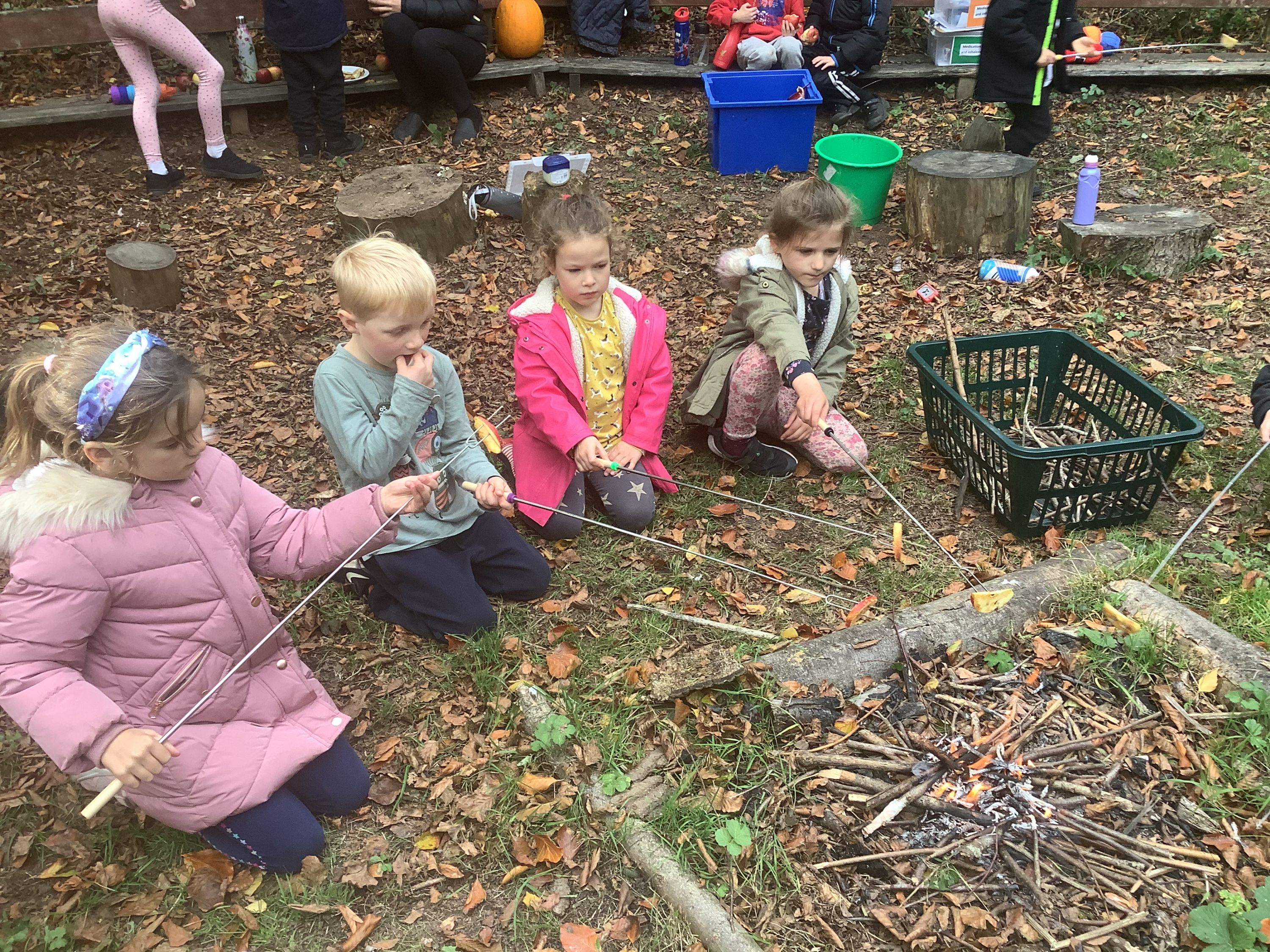 And even our youngest children have started learning to use tools at Forest School. Look at that concentration!